IDD Therapy Spinal Decompression – Eastbourne
IDD Therapy is our specialist treatment programme for back pain or neck pain which needs more than manual therapy alone.
We use IDD Therapy in combination with osteopathy and massage, primarily for disc-related conditions as it gently decompresses targeted spinal segments to relieve pain and help improve mobility
Suitable Conditions
– Herniated or Bulging Discs
– Sciatica or Nerve Pain
– Degenerative Disc Disease
– Facet Joint Syndrome
– Chronic Back Pain or Neck Pain
Watch this 8 minute video to gain a better understanding of how disc related back pain develops and how it can be treated with IDD Therapy spinal decompression.
What is IDD Therapy?
Intervertebral Disc Decompression or IDD Therapy was developed in the USA and is available in over 1,000 clinics globally and in the UK.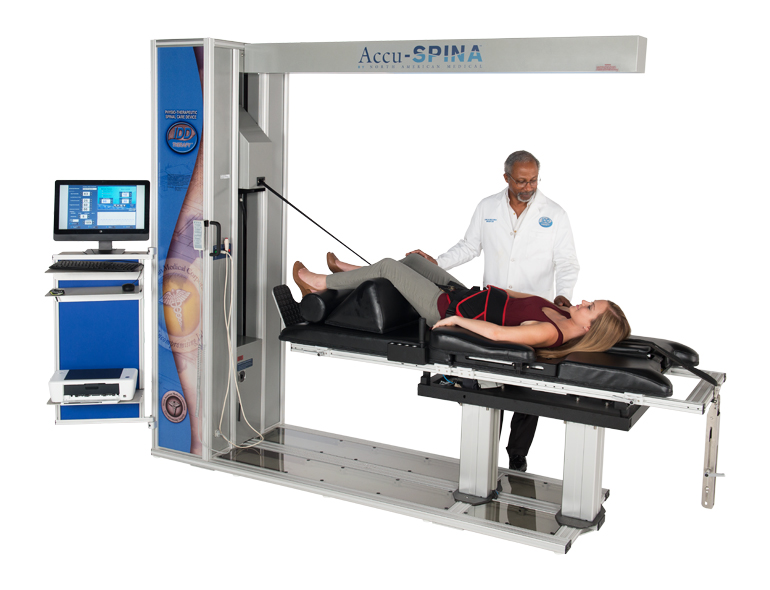 IDD Therapy is a targeted treatment which relieves pressure on specific spinal discs and gently restores mobility.
We have an IDD Therapy machine (Accu SPINA) which patients lie on as part of the treatment. It is computer controlled and perfectly comfortable.
By decompressing (taking pressure off) an injured or bulging/herniated disc and stretching the soft tissues, we can improve mobility in the spine and allow the body's natural healing mechanisms to operate more efficiently.
IDD Therapy is safe, gentle and non-invasive.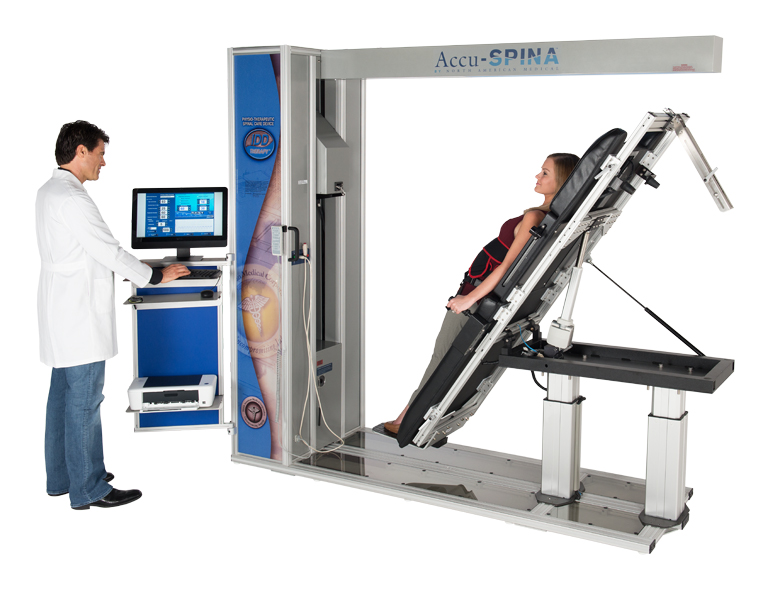 Steve Crossley is Clinical Director at Eastbourne Back Pain Clinic.
"Hands on treatment is able to bring tremendous change for most patients. However some conditions need something more and IDD Therapy provides a means to help people get out of pain without relying on pain medication. Where possible we aim to avoid the need for invasive treatment such as injections or surgery. IDD Therapy ensures we have the best possible opportunity to relieve pain and restore function through conservative treatment".
Why choose IDD Therapy?
– Current treatment is not working
– Want to stop taking painkillers
– Seeking long-term pain relief
– Want to return to normal daily activities
Typical candidates for IDD Therapy are people who have back or neck pain and may have tried various other treatments without success.
They may be taking pain medication and may be considering invasive treatments such as injections or in extreme cases, surgery.
If you have a back pain or neck pain issue, symptoms in the legs or arms, then come and see us for an expert opinion and to see which treatment you are most suitable for.
Call the clinic on 01323 647711

Not sure what you need, we offer a FREE 15 Minute Consultation.
To read more about IDD Therapy visit www.iddtherapy.co.uk